CASE STUDY
College Planning & Financial Aid Coach
Nancy had a quiz that was attracting a lot of new leads into her business. But she didn't have any email marketing setup to convert them into appointments and customers.
I worked with Nancy over 3 months to define her customer profile, create a marketing strategy and implement her email marketing. Nancy had an active blog and a clear company persona which I used to set the tone and style of the email copy.
Nancy was also working on a video for her YouTube channel and sales funnel. I provided her with my video sript template and worked with her to refine her message.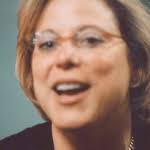 Nancy Ella
Financial Aid Coach
"Mitch not only writes high quality intuitive copy, but he is truly versatile in writing for various needs and platforms. He has a knack for capturing your voice (or the intended voice) and designing it in a way that impacts the customer experience.
Mitch was critical in getting my email newsletter series off the ground. I can say that he probably increased my average monthly sales by about 25% and has set a standard that my customers come to expect. In addition, Mitch made a huge difference in helping me with the scripting and voice for my bio video featured on my Youtube channel.
Without Mitch's help I wouldn't have had the confidence, the structure and ability to express my thoughts so clearly in this video. Thanks Mitch for top notch work."