What sets highly profitable and scaleable businesses apart from the rest?
Having efficient and reliable systems in place that ensure consistency and maximize output whilst reducing input. Smart business automation is the missing key to your business success and growth. With smart automation you can streamline your processes and personalize your customers experiences like never before.
Yes that's right, smart automation is not about blasting out irrelevant emails to your entire customer base every week, or forcing all your customers to follow the same sales journey. Smart automation allows you to create customized journeys, messages and documents for every single customer. With smart automation you decide what happens and then the system follows your orders reliably every single time.
You can automate entire business processes and make them incredibly personalized so that your customer feels respected, valued and never forgotten. Smart automation builds stronger relationships, increases sales, and optimizes expenses (such as reducing labor and postage costs).
If you want to WOW your customers then this business automation course is for you!
With This Course You Will Learn How To
Setup Your Automations The Right Way
If you don't know this little trick then you could end up creating more work for yourself! Automation done right can be a VERY GOOD friend, but when it is done poorly it can wreck havoc in your business and create a mess. I'll show you how to automate your business the right way.
Harness Smart Automation Logic Using Filters & Routers
Create smart automations that do exactly what you want and when you want it done.  You'll learn how to create smart pathways using filters and routers so that depending on what data exists, different things happen. For instance, you'll discover how to send different followup sequences based on different call types being booked – all from within the 1 automation.
How To Use Aggregators & Interators
They may sound scary, but by the end of this course you'll know exactly when and how to use iterators and aggregators. With these two powerful modules you can do an incredible range of things in your automations, like looking up (iterating) every deal that is linked to a person, and then creating a list of the deal stages and status's (aggregating) – you could even use a filter to only aggregate deals that are "open". The possibilities are endless…
Repeat Automations (Or Parts Of Them)
Integromat/Make has a powerful "repeater" module that you can use to "hack" your automations to do some pretty amazing things. For instance, you could randomly choose a character from a set of characters, and repeat those steps 5 times, then join the random characters into a word to create a unique coupon code for your ecommerce store… Or schedule 3 occurances of a "part payment", with each payment having a due date 30 days after the last one…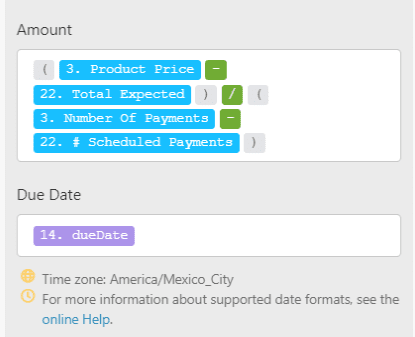 Manipulate Data Using Formulas
Want to convert 11/20/21 into "Saturday November 20, 2021", you'll learn how to convert date formats, change dates, perform math functions, change arrays, conform text and much more! However you want to process your data integromat/make has a way to do it!
Connect To Custom APIs & Webhooks
Almost every app these days has an API that you can connect to. If you want to get the latest news headlines there's an API for that, want to lookup data in your CRM and sync it to your email system… there's an API for that too. You'll learn how to connect to ANY API and use it to automate your business processes.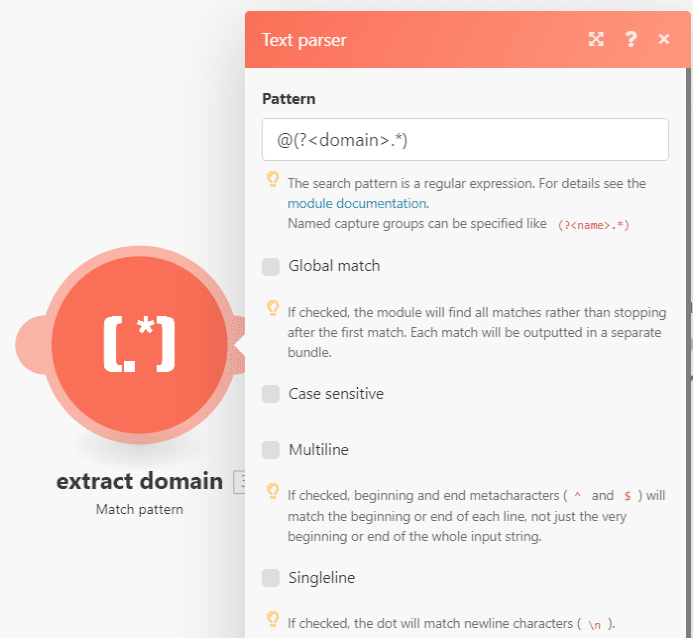 Extract & Replace Information With RegEx
You'll learn how to use RegEx to pull any bit of information from an email or within your existing data. With RegEx you can extract the domain from an email address, and then look up all the other contacts in your database with that same email domain – a great way to find and link contacts at an organization when you're cleaning up data…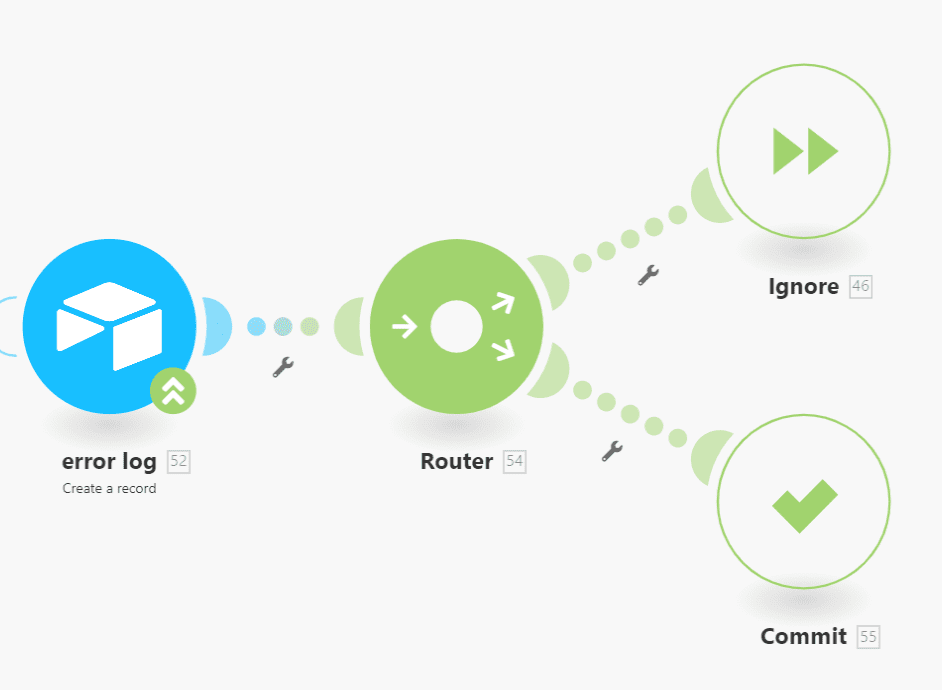 Troubleshooting & Error Handling To Build Even Smarter Automations
You'll discover how to add error handlers to your scenarios so that when a known error occurs the scenario knows how you want that error handled. You'll know how to troubleshoot and fix problems in your scenarios, and learn how to build scenarios that are robust and reliable for years to come.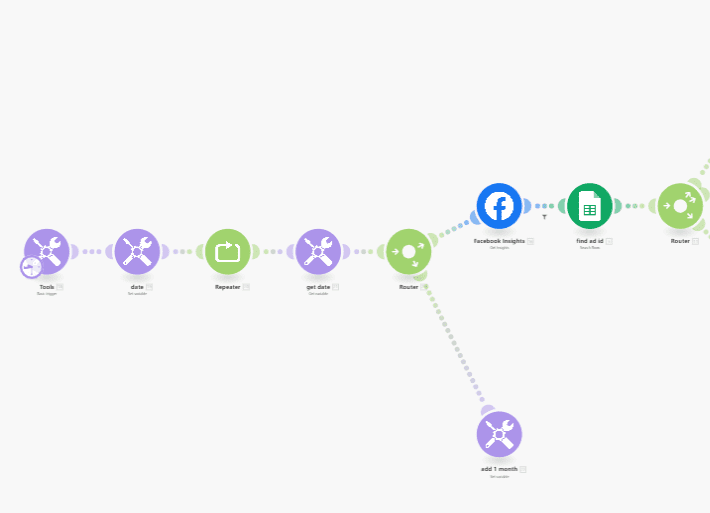 Access To Scenario BluePrints & Detailed Examples
Get a jump start on making your own scenarios by downloading one of the scenario blueprints and importing it into your integromat/make account. All the hard work is done for you, all you have to do is connect your apps and turn it on! (If you are using different apps to what I recommend then you may need to make some changes to the scenarios – but the blueprints are a great starting point!)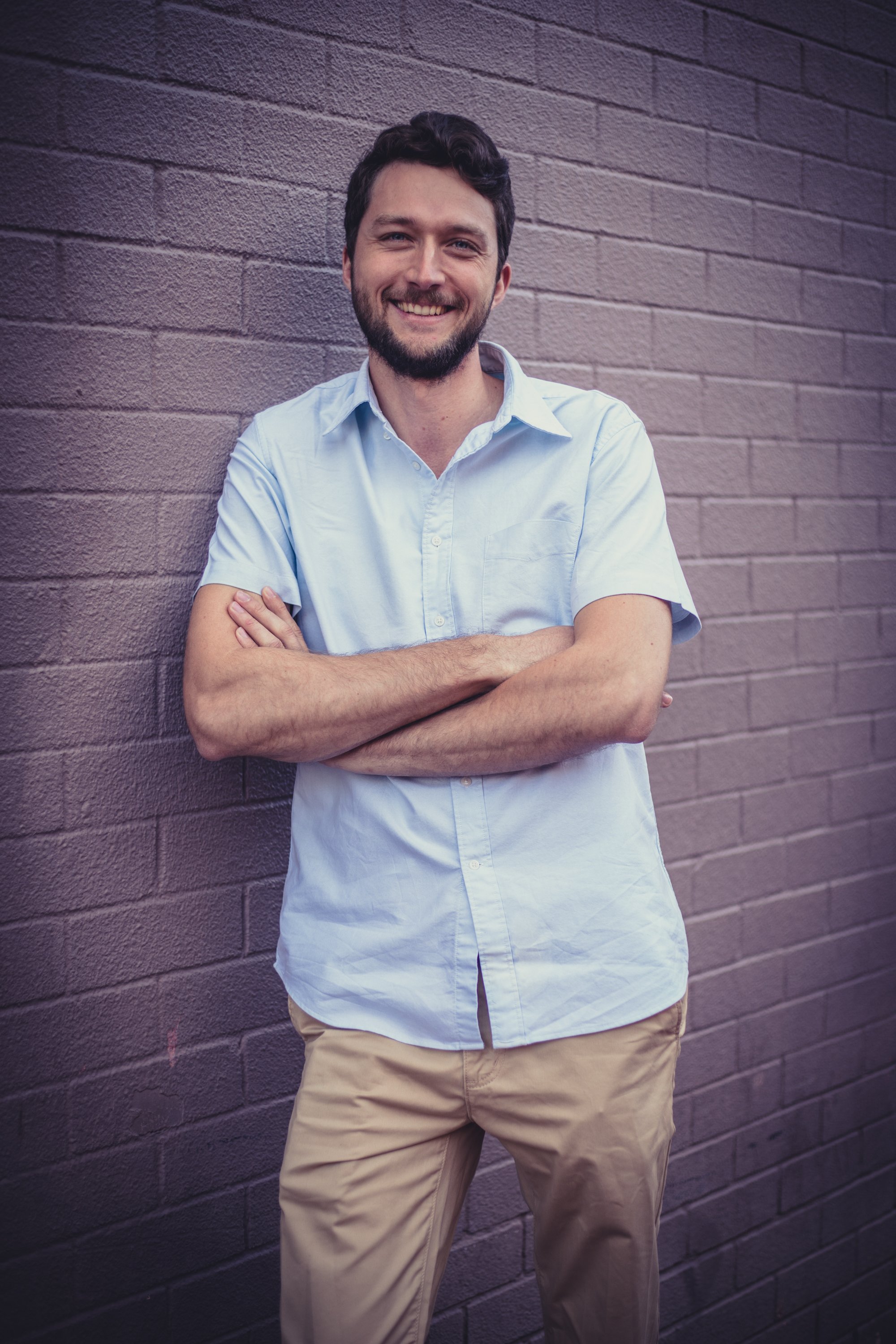 About Mitch Baylis
Hi I'm Mitch and I've been helping businesses just like yours automate their processes for over 10 years. For the longest time I was using Zapier (which is ok, but not great), and then Integromat/Make came onto the scene. At first Integromat/Make was incredibly complex and hard to understand, it certainly is a step up from Zapier!
But once I started using Integromat/Make I quickly realised how amazing the software actually is. Zapier doesn't even come close to what Integromat/Make can automate for your business. With Integromat/Make I've automated dozens of complex business processes for almost every type of business imaginable.
I've auto created invoices for payroll with each invoice being in the employees home currency (and I even automated their complex bonus payouts). I've automated styling, watermarking, scaling, uploading and scheduling images onto social media accounts. I've automated extremely personalized customer journeys. I've even automated many aspects of my personal life such as sending birthday texts and cards.
I'm confident that no matter what you want to automate, once you learn how to harness Integromat/Make using what I teach in this course, you'll be able to automate every repetitive or complex task in your business to make your life easier!
Frequently Asked Questions
Can I get a refund?
mitchbaylis@gmail.com
2021-01-23T02:27:00+00:00
Of course you can. I invite you to buy this course, try it out for 30 days – watch all the videos and download the content – and if after all that you feel like this course isn't for you, then just email me for a full refund.
Look, I'm beyond confident that you are going to get immense value out of this course. I'm constantly adding new content to it and updating the older videos too. Whenever I solve a rather tricky problem for a client, I record a video and share it in this course so you and others can benefit too.
Want to automate your business but don't have time to learn how to use Integromat/Make?
In this 1 hour all inclusive call I will dive deep with you into your business. We will identify which apps are right for your particular challenges, map out a road map for how best to automate your processes and what to focus on to get the best result possible. You'll also be able to bring an Integromat/Make scenario to our call and I will help you build or fix it within the hour we have together.
Book your call today to get started.